Location

Philippi, South Africa

Date Posted

October 16, 2020

Category

Management



Job Type

Full-time



Currency
ZAR
Description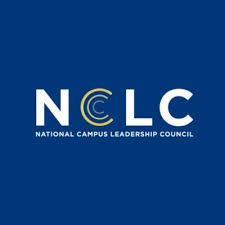 Well known Supermarket Chain is looking to employ a Receiving Manager at their DC
Duties & Responsibilities
OVERSEE ALL OF RECEIVING
OVERSEE THE BULK AREA'S
SCEDULE TRUCKS ENTRY & EXIT
SEE THAT ALL GRV'S ARE DONE TIMEIOUSLY
MAKE SURE ALL RETURNS ARE CLAIMED FOR AND UPLIFTED
SEE THAT ALL PROMOTIONAL CLAIMS ARE MADE OUT CORRECTLY
INSURE ALL SUBSIDY CLAIMS ARE CORRECT
MAKING SURE CHEP PALLETS ARE CONTROLLED. SENT BACK TO CHEP AND SUPPLIERS
ALL STOCK RECEIVED MUST BE AS THE INVOICE AND THERE MUST BE A PURCHASE ORDER
NO DATED STOCK OR DAMAGED LINES ARE TO BE RECEIVED INTO THE DC
CONTROLLING HYSTER MAINTENANCE AND OPERATION
MAKE SURE ALL STOCK LEAVING TO THE SUPERMARKET IS INVOICED CORRECTLY
ENSURE BULK ORDERS TO THE SUPERMARKET ARE ACTIONED TIMEIOUSLY
MAKE SURE ALL PAPAERWORK IS CORRECT AND SUBMITTED TO HEAD OFFICE ON TIME
CONTROL AND DISAPLINE ALL RECEIVING, RETURNS AND STOCK CHECKING STAFF.
GENERAL MAINTENCE OF THE OFFICES AND RECEIVING AREA.
Desired Experience & Qualification
Well experienced as a Receiving Manager in an FMCG DC