Location

DurbanP, South Africa

Date Posted

April 6, 2021

Category

Engineering



Job Type

Full-time



Currency
ZAR
Description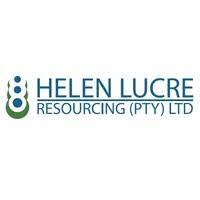 In this role of Senior Network Engineer you will be responsible for the management of junior staff whilst troubleshooting and supporting a complex hybrid environment. All support, maintenance and troubleshooting will happen on live mission critical systems operating 24 x 7 x 365.
Duties & Responsibilities
Design, configure and deploy functional networks (LAN, WLAN, WAN).
Disaster Recovery and Business Continuity planning
Installation of Network device patches, updates, and service packs following patch audit assessments.
LAN/WAN implementation, DNS changes / requests, advanced routing and switching on Cisco and Juniper hardware.
Administration of F5 LTM / AWAF, creating of I Rules, pools, geo-location tagging, etc.
Administration of FortiGate firewalls
Configuration and administration of NMS system(s), e.g., Nagios, NetFlow, Cacti.
Enterprise Knowledge and experience of Sophos End Point Protection Suite (EPO, DLP, Antivirus, Endpoint Encryption).
Desired Experience & Qualification
Experience in a Juniper and Cisco Network environment
Routing, Switching including all routing protocols – BGP, OSPF
Fortinet Firewalls
Load Balancing – F5 LTM
Juniper or Cisco network certifications would be an advantage ie JNCIP-ENT or  JNCIP-SP
Skills required:
Customer focused
Accountability
Solid problem solving skills
Solid people management skills
Attention to detail