Description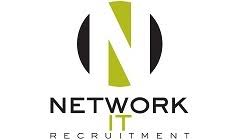 Java is like lava, you find it at the core…Right, bad jokes out the way - just lava hot java jobs rolling through;
Duties & Responsibilities
Could you imagine working at a multi award-winning, hyper-growth Financial institusion, utilizing cutting edge tech, combined with excellent feedback from our candiadtes due to an award-winning culture? it comes to no surprise being labelled as one of the hottest companies to work for.
As a Java Developer you will be able to enjoy a generous list of training/perks/bonuses along with remote working opportunities after COVID, whilst being in a position you can make a real difference and influence the direction of an extremely fast-growing business.
On the back of the HUGE success, we are looking for 11 Java Developers from mid to senior level. You will find yourself developing new & customized features for the real-time platform which underpins the engine, integrating into customer deployments, and building new modules to plug in. On the day to day you will be working within a close knit team - delivering new features from specification, through development, QA and into final deploy. On top of this you will work with other teams such as Data Science to ensure APi's are relevant and useable.
Like what you C? be sharp and get your foot in the door for further conversations!
Job Experience & Skills Required:
At least 5 years development experience
Tertiary Qualification (Advantageous)
Hibernate
Spring (advantageous)
Websphere
Javascript
CSS
HTML