Estimator/Draughtsman/Junior Manager
Location

Centurion, South Africa

Date Posted

April 6, 2021

Category

Management



Job Type

Full-time



Currency
ZAR
Description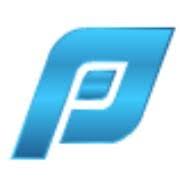 One of our large manufacturing clients based in Centurion are currently looking for a Glass & Aluminium Draughtsman/Estimator/Junior Manager to start immediately / ASAP.
Desired Experience & Qualification
Matric
Managerial experience, as will be managing 2 other staff members
Driver's License and own transport required
Must be computer literate and can work on Starfront & AutoCAD
Must have knowledge of Shopfronts, Curtain Walls, Sliding and Stacking doors, Spider Fittings – please indicate in CV – NON-NEGOTIABLE
Package & Remuneration
Duties will include, but are not limited to:
Managing of 2 other estimators/draftsman duties and reporting to CEO weekly of performance
Costing / Tendering / Progress
Responsible for accurately calculating (Estimating) the total costs associated with a construction project or the development of a new project, for the purpose of tendering or quoting on specific projects.
Analyse and compile shop drawings and other documentation to prepare time scale, cost implications, materials usage, and labour estimates.
Assess cost effectiveness of products, projects or services, tracking actual costs, and controlling the monthly progress claims, relative to bids as the project develops.
Consult with clients, vendors, personnel in other departments (in house and external) or construction Architects, Engineers, and foremen to discuss and formulate estimates and resolve issues.
Confer with engineers, architects, owners, contractors and subcontractors on changes and adjustments to cost estimates.
Prepare estimates used by management for purposes such as planning, organizing, and scheduling work.
Prepare estimates for use in selecting vendors or subcontractors.
Prepare cost and expenditure statements and other necessary documentation at regular intervals for the duration of the project.
Prepare and maintain a directory of suppliers, contractors and subcontractors.
Set up cost monitoring and reporting systems and procedures.
Establish and maintain tendering process, and conduct negotiations.
Material requirements
Prepare accurate material lists for the ordering of aluminium, consumables and glass per project
Compile cutting slips
Schedule when delivery of the above items should take place, thus ensuring cash flow is maintained and projects do not stand still.
Reconcile material requirements as variations to the project is added or omitted.
Compare existing stock to required stock and eliminate duplicate ordering.
Ordering of specialized items such as automatic units, top tracks for stack rigs etc.
Ensure the store man / buyer has a clear overview of the projects in hand to enable day to day ordering for the miscellanies items.
Shop drawings / Manufacturing Drawings
Prepare accurate and comprehensive workshop drawings from Engineer / Architects drawing for the purpose of fabrication and installation
Oversee that deadlines for drawing submission are met and with the correct information pertaining to the specific project.
Consult with in house site managers comparing and understanding site conditions and or measurements in order to produce accurate work shop drawings for the factory to manufacture the correct items.