Backend Integration Consultant (Contract) – Midrand/Menlyn/Rosslyn/Home Office rotation – ISB5201770
Description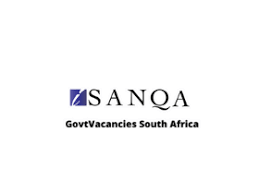 Our client requires the services of a Operations Consultant
POSITION: Contract until December 2022 (possible renewals)
COMMENCEMENT: ASAP
Duties & Responsibilities
Role
The Group operates and maintains global services for integration solutions. This includes the messaging service based on IBM MQ to connect business applications and EAI brokers based on IIB/ACE. The service includes managing systems for monitoring, automation and customer self-services and interacts with central services like security, configuration management, compute etc. that are provided by interface partners.
As IT Specialist Backend Integration, you are refining our MQ and/or EAI infrastructure service, adapting it to new requirements, steering the operations and maintenance provider and translating requirements into work packages/user stories that can be passed on to the provider. Furthermore, you are supporting the product architecture and security team with service- related topics.
You are strong in communicating within international teams and large organizations, driving topics to a successful end using agile methodology.
Desired Experience & Qualification
Requirements
5 to 7 years of proven industry experience in information technology or related subjects
Agile working experience advantageous
Relevant IT / Business Degree
Technical/Functional Requirements
Knowledge and experience in at least 2 of the following core technologies:
MOM / Message oriented middleware based on IBM MQ
EAI / enterprise application integration based on IIB/ACE
Java application development and maintenance
Additional skills that are beneficial:
CI/CD pipeline
Kubernetes / container management
Public cloud providers (AWS/Azure)
Linux Shell (bash)
Service automation with Rundeck
Interface technologies (ODBC/JDBC, SAP JCO, SOAP/REST)
Mainframe technology (MQ on z/OS)

Knowledge in IT security
Knowledge in ITIL processes
Experience in agile methods and tools
Excellent communication skills with emphasis on English
Ability to handle concurrent tasks
Ability to steer and manage offshore provider teams
Ability to understand and analyze requirements and problems quickly
Applies advanced knowledge of area
Managing projects / processes
IT project management experience.
Teamwork and communication skills.
Assertiveness.
Analytical thinking.
Independent way of working.
Knowledge in IT security
Knowledge in ITIL processes
Excellent communication skills with emphasis on English
Ability to handle concurrent tasks
Ability to steer and manage provider teams
Ability to understand new topics quickly
High quality awareness
Self-dependent and goal-oriented thinking and acting
Intercultural collaboration
Understanding of integration between different technologies
Coordination between development and support environments
Assisting with the business case
Planning and monitoring
Eliciting requirements
Requirement's organisation
Translating and simplifying requirements
Requirements management and communication
Requirement's analysis
Document requirements in appropriate format depending on methodology followed
Assist with identification and management of risks
WARNING: Do not to pay any money to get a job. Please report fraudulent jobs to info@joblane.co.za